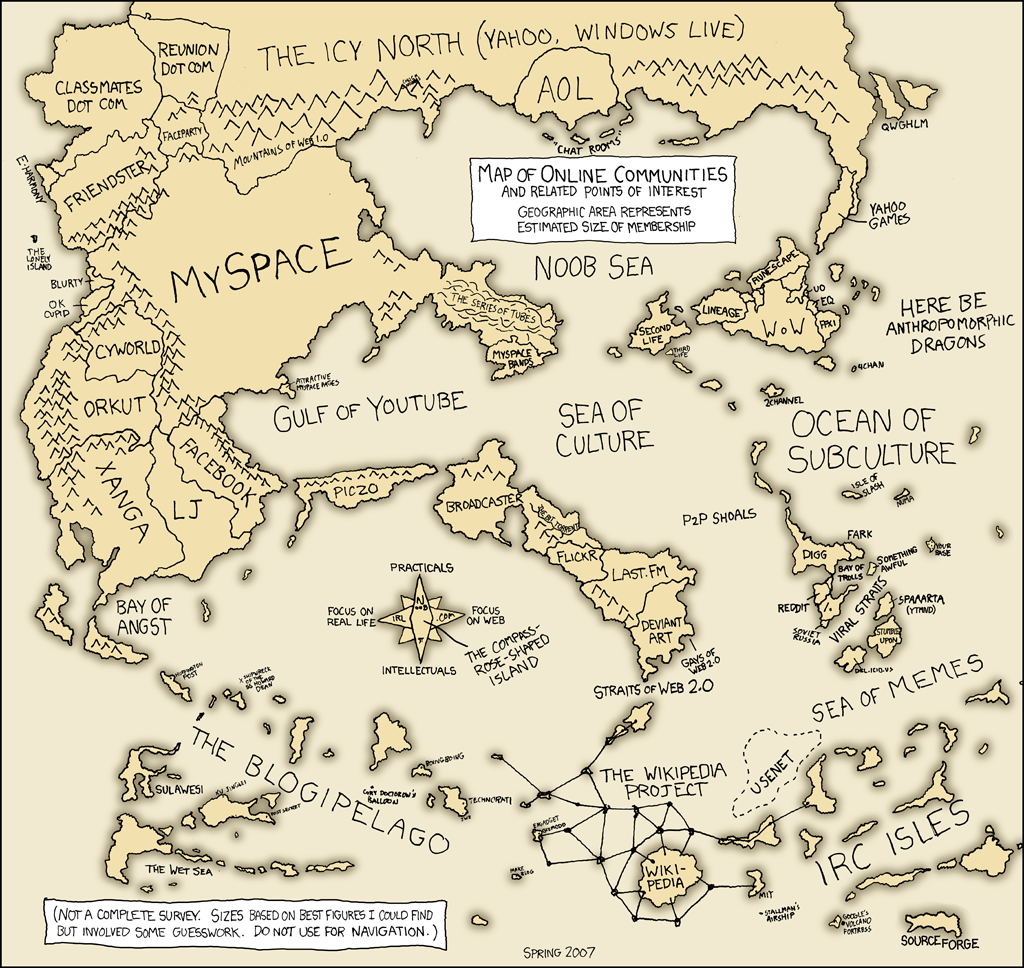 Someone just sent me a link to this map of online communities and it's really pretty interesting and amazing. When you look at it remember that the geographic area of a particular online community is representative of the size of that community.
It's pretty clear that MySpace is still popular – even though there are lots of defectors to Facebook. Also, services from Yahoo! and Windows have a pretty good share of the online community membership. Do you know teens using these services?
Don't miss the size of World of Warcraft (WOW)as compared to Runescape, Lineage and other gaming sites.
And what about Digg and Second Life? They look close to the same size. What does that say about the number of people who are parts of community related to tech and news compared to the number of people who are a part of virtual worlds? It gets me wondering, do the members of different communities such as these overlap? How much?
There's also the part of the world that's devoted to arty web 2.0. Check out Flickr in relation to Deviant Art and Last FM. Are we seeing that music is more popular than photo sharing and other forms of visual art communities?
It would be really interesting to show a group of teens this map and get their take on what it says about online communities.
It would be interesting to know how many people join social networks to check them out once or twice and then never go back. How much does that skew the membership numbers?
But, without all of the analysis, this is just a really cool map that is very creative and fun to look at.