It's springtime! In Mississippi, at least, it's been spring for quite some time and actually hit 80 degrees last week. In celebration, let's highlight some springtime tales for your displays! These books either have or are coming out this spring!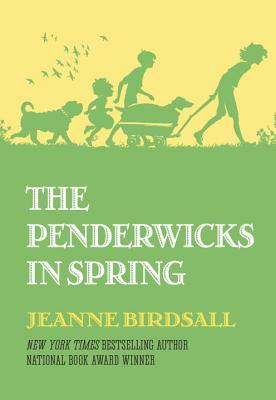 It's the latest Penderwicks book! These are so lovely and the latest one is no exception. Available now, the fourth book in the Penderwicks series has a lot of heart and surprises for each family member. Your kids that have loved the last three books won't be disappointed by this one.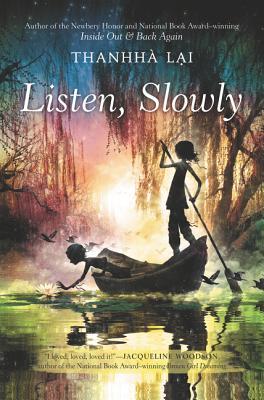 Listen, Slowly is a gorgeous tale of a California girl who spends her summer with her grandmother in Vietnam. She must learn to find the balance between her two worlds. An excellent follow-up to Lai's National Book Award Winning Inside Out and Back Again, this one is gorgeous and evocative. Your students that love to read about other places will devour this one.
Astrid and her best friend Nicole have always done everything together…until Astrid discovers roller derby. Derby is amazing and Astrid is learning so much…but what does this mean for her relationship with Nicole? An excellent addition to the growing canon of upper middle grade graphic novels that is so wonderful.
The first book in an exciting new series! Horace is absentmindedly looking out the window of the bus…when he sees a sign with his name on it.  What he finds under the sign will change his life forever. Gifts! Magic! New friends! Perfect for the fantasy lovers in your library.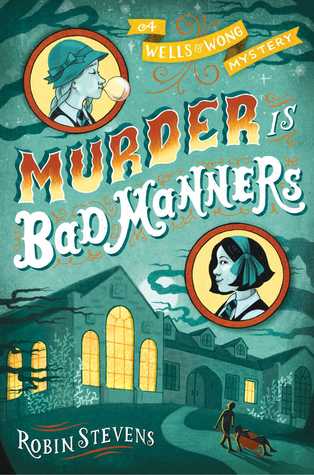 Out next month, Murder is Bad Manners is a charming tale of murder and Mayhem at an English boarding school in the 1930s. Daisy Wells and Hazel Wong have formed their own secret detective agency…but they never thought they'd have a real murder to investigate! This one hits all the high points: historical fiction, mystery, and friendship.
*
Our guest blogger from ALSC today is Ally Watkins (@aswatki1). Ally is a Library Consultant at the Mississippi Library Commission.