You know how it goes: it's 3 o'clock in the afternoon and suddenly the library has become overtaken by teens! This after school rush is prime time for library staff to engage teens on a variety of levels, whether that be through interest-driven activities or by encouraging them to learn a new skill; the opportunities are limitless. Passive programming is a great way to do this without throwing teens right back into the structured learning environment that they just left. Teens need a chance to unwind, however, exploration and discovery doesn't need to stop! When I first took up my position as library staff working with teens, I was overwhelmed by the potential for programming that I felt should be happening after school hours. I tried to push everything into this limited time frame and as I was feeling burned out, I realized my teens were too. I turned to passive programming to change things up and offer a different variety of learning opportunities for teens after school.
Use your space: At my library, Zion-Benton Public Library in the northern Chicago suburbs, we recently opened a teen space during the summer of 2015. This space has provided us with plenty of opportunities for cohesive, creative passive programming. During the first few months after the teen space's debut, we asked teens to help us promote the new space by taking a creative selfie that answered the question, "how do you use the teen room?" We asked them to post it on social media and get the word about the opening. It was a lot of fun to see the different ways that teens enjoyed the space! Don't have a dedicated teen room? Set out a monthly guessing jar for teens, or a weekly (or daily!) riddle out on your reference desk. You can still engage teens and provide some fun passive activities for your daily visitors.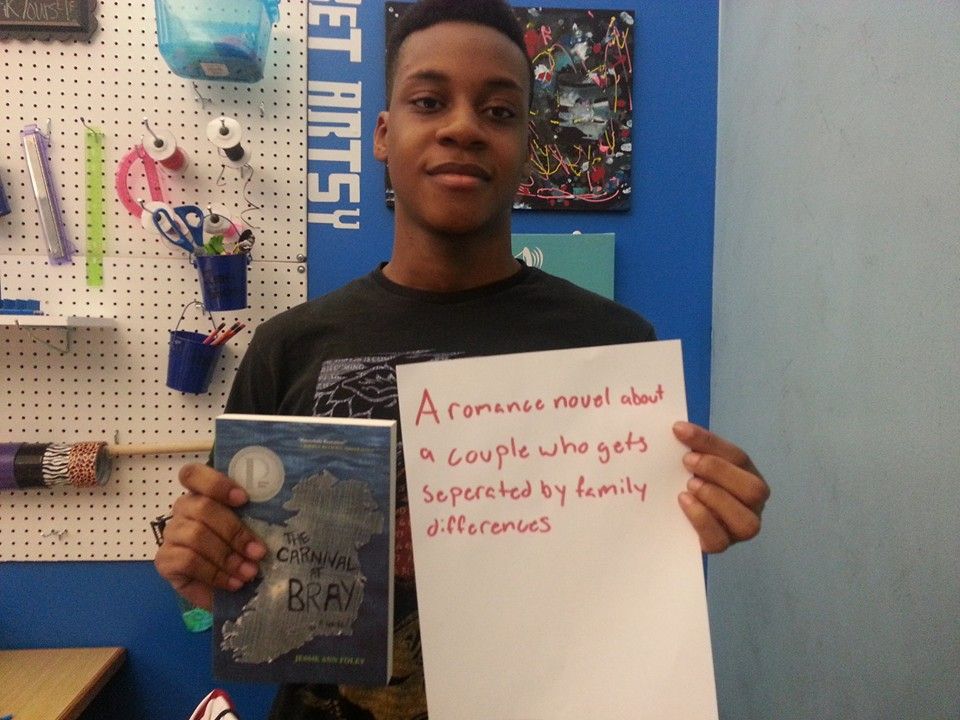 Get teens involved: I decided to use teens to promote various programs by encouraging them to take a selfie with a particular book or performing a specific activity. For example, every April we host an author festival for teens at our library. I will put the visiting author's books out on a table a week before the festival with a sign encouraging teens to create word art that predicts what the books are about, based on the book's cover. If they take a selfie with the book and their sign, post it on social media and tag the library, we give them some kind of small incentive. Teens come up with some pretty crazy ideas based on the book's cover. We usually call this passive program, "Judge a Book by It's Cover." It's always a hit. You could do the same kind of activity with teen book reviews as well.
Drop-in art activities: Art programming of any kind is pretty much a no-brainer, but take it to the next level by providing something other than free drawing. Typically, we'll set out an iPad with a tutorial video already loaded so teens only have to press play to watch and create their own version of the craft. We've recently done this with plastic bag printmaking and it was pretty popular. To keep things clean, we lay down a dollar store plastic table cloth to protect the table and set out paper towels.
Zine making is another popular drop-in art activity because it requires no supervision and lots of creativity. Similar to the plastic bag printmaking, I'll set up a tutorial on an iPad with all of the supplies needed on the table for them. Teens can learn at their own pace, then fill their new mini magazine with artwork, poetry, a collage, or whatever strikes their fancy.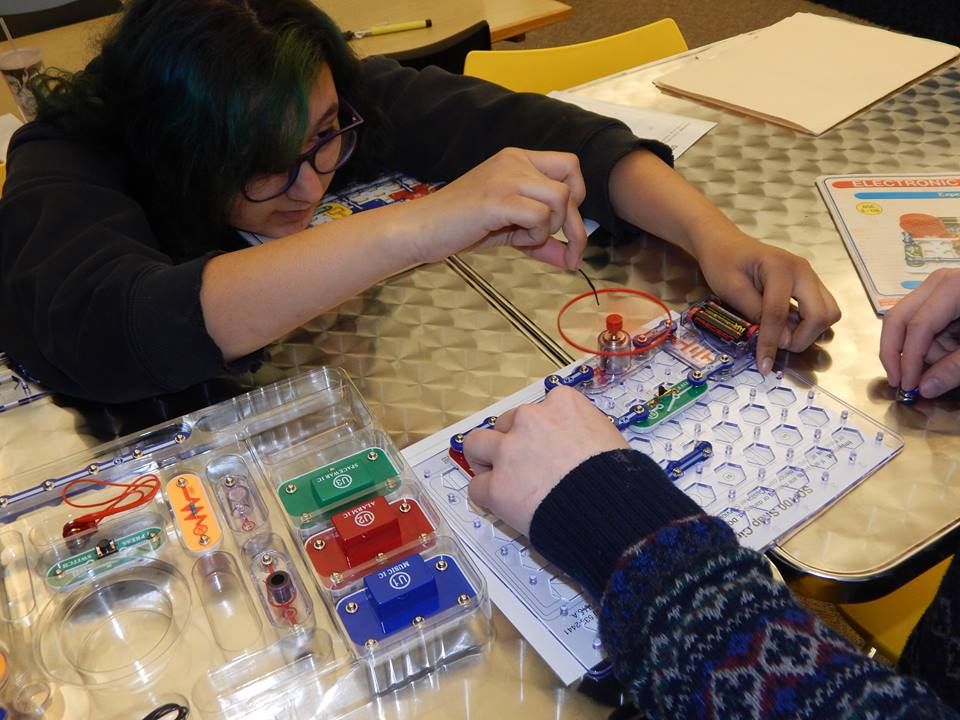 Engage your makers: Setting out a STEM kit is passive programming gold! I fill our kits full of Popsicle sticks, rubber bands, straws, and more. Each box has a prompt taped to the front of the box, usually encouraging teens to build a bridge that can hold up a can of soda, or something similar. Snap Circuits and LittleBits are incredible passive program supplies because they drive collaboration, critical thinking, and creativity. Teens often end up working together to create AM radios, a doorbell, or even just a basic electronic circuit. Both kits come with activity workbooks, but you can also set out a specific challenge for your teens to complete.
These are just a few ideas for after school passive programming. Get creative with what your teens are interested in and pay attention to the types of activities that they gravitate towards. This will give you even more after school program inspiration that will keep the teens engaged and excited to use the library after school.