Hello again,
One of the tenets of this year's theme of Striving for Equity Using YALSA's Teen Services Competencies is ways for the YALSA membership to become engaged with these concepts. In many of your schools, libraries, and institutions, there has likely been some sort of push to better understand and come to terms with our societal issues regarding equity, diversity and inclusion. The American Library Association, YALSA's parent organization, added Equity, Diversity and Inclusion as its fourth focus area in recent years, and YALSA's updated, adopted EDI plan affirm's our division's commitment to these principles.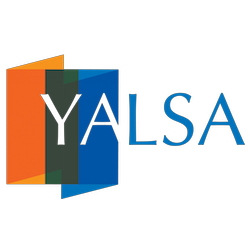 This is a difficult time for many of the young people we serve, as is outlined in YALSA's mission statement: Our mission is to support library staff in alleviating the challenges teens face, and in putting all teens ‒ especially those with the greatest needs ‒ on the path to successful and fulfilling lives. We are in our positions to help alleviate challenges that teens face, especially those with the greatest needs. Those facing inequities are indeed the ones with the greatest needs.
Let's think for a moment about how we interact with teens and ways in which those interactions can be perceived or modified. In renowned Buddhist nun Pema Chödrön's upcoming book, Welcoming the Unwelcome (Shambhala, ISBN: 9781611805659, 2019) she writes: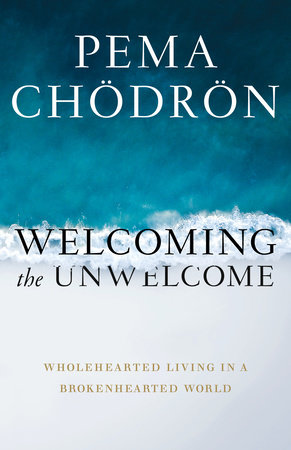 If I turn on my shower and then discover there's a spider in the tub, I have two main options. I can let the water run and leave the spider to its fate. This is a polarizing action because it creates a big gap between us. My aversion or indifference to the spider blinds me to what we have in common as living beings. Both of us want to be happy and not suffer, both of us want to live and not die. My other option is to turn off the water, get a piece of toilet paper, and use it to help the little fellow get out of danger. Then I can think "The day's hardly begun and I've saved a life!" As Dzigar Kongtrul Rinpoche once said, "It may be a small event for you, but it's a major event for the spider." But in a sense, it can be a major event for myself as well because it nurtures my awakening heart. We can go through each day with a heightened awareness of our actions, taking every opportunity we find to lessen the gap.*
Engagements:
How might this passage remind us of our working relationship with teens? How can we lessen the gap?
How does the power imbalance between our roles and those of teens in our libraries and communities influence our actions? What happens when we simply let the water run?
How can we relate this to issues of equity and inequity in our own community outside of the library setting?
Thanks for reading, and thank you for the work you do for and with teens!
Todd Krueger, YALSA President 2019-2020   Twitter: @toddbcpl
*Excerpted with permission from Shambhala Publications